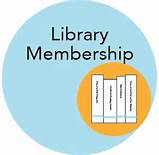 The library is open to the bonafide members of the Department of East Asian Studies. Admission to the library is against the identity card issued by the Department Membership card to be shown at the time of entrance & for borrowing books on loan as well as for getting reserved book for consultation or otherwise.
Readers are requested to sign the Entry Register kept, at the checking point. Bags brief cases, personal belongings and books borrowed from other libraries must not be brought inside the library. These must be deposited at the property counter at reader's own risk. Lockers are provided to students Research scholars, students of M. Phil and full time courses on first come first served basis on daily basis after depositing the ID Card. Library does not accept any responsibility for loss or damage to personal property left on its premises. The property left at the counter must be taken back the same day
While leaving the library, members are required to show their files, file covers, books etc. to the staff on duty at the exit gate. Membership of the Library is open to:
Teachers, Teacher Fellows,  Research  Associates/ Scholars (Ph.D., & M. Phil) and post-graduate degree students, Full time language courses from the Department of East Asian Studies.
Post Graduate Ex-students (who are enrolled for examinations, who were earlier members of the Library, on the recommendation of the Head of the Department.
PhD. / M. Phil students and teachers of other departments of Delhi University wanting to make use of it for specific purposes on recommendation of the Head of the Department.
Retired teachers of Delhi University, who were earlier members of the library on payment of a refundable security of Rs. 1000 and an annual membership fee.
A member will be entitled to library privileges according to only one of the above mentioned categories.